MEET THE TEAM
A broad range of skills and services to deliver your project.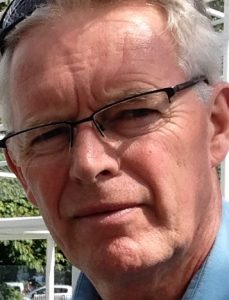 Geoff Haslam
Dip Arch ARB AoU FRSA
Geoff is an experienced project manager and qualified architect. His career spans a wide range of management roles, mainly in the third sector.
He was previously the executive director of the Community Design Service, working in impoverished communities in South Wales for ten years and has since mainly worked in the education sector including the Building Schools for the Future programme.
He set up Local Agenda after managing the re-planning of significant parts of City of Bristol College.
The aim of the company it to assist inexperienced clients to get the best out of their development projects. Successfully completed work ranges from domestic renovation projects to new academy buildings.
Geoff is co-chair of the Bristol Urban Design Forum and Regional Co-ordinator for the Academy of Urbanism.
Local Agenda
Stephen Roberts
Stephen has extensive experience as a senior project manager having worked with major contractors and developers in the southwest and South Wales.
He has also run his own successful development company and thereby acquired useful skills and acumen which he brings to the Local Agenda projects.
Local Agenda
Philip Harnett
BEng (Hons) PRINCE2 Practitioner
Philip is a civil engineering graduate who has worked on infrastructure projects with ARUP. He led teams and implemented programmes as an army officer before joining Local Agenda.
He has an eye for detail and the ability to work with a variety of stakeholders to ensure that projects run smoothly and achieve the best results for the client.
He is a registered PRINCE2 practitioner and is currently studying part-time for an MSc in Construction Project Management. He has a keen interest in the use of structured approaches to project management to meet client quality expectations without sacrificing cost or time.
Local Agenda
CREATIVE THINKING
We practice design-driven project management. Seeing the "bigger picture" enables us to ensure that process of delivering projects is highly efficient and productive by thinking "outside the box" to deliver the best solutions.
COLLABORATION
The production of fine buildings relies on team members working creatively together. We always have an eye on the architectural outcome so the collaboration process is mutually productive and focussed on great outcomes
INGENIOUS SOLUTIONS
Although our main activity is project management, we also offer design services and design advice. Our approach is about maximising value through ingenious design.